Youtube copyright claims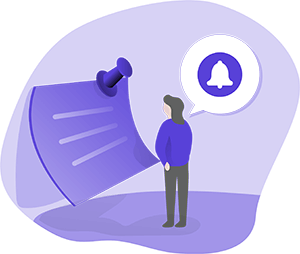 What is a Youtube copyright claim?

To prevent our music from unauthorized appropriation and to protect our legitimate users, Joystock's catalogue has been digitally fingerprinted within YouTube's ContentID system through a service called Identifyy (parent company Haawk).

ContentID is a program that automatically scans all the videos uploaded on Youtube to identify copyrighted material.

Occasionally you may see a "copyright claim" when using Joystock's music in your video, which simply means that the program has identified a fingerprinted track.

If you receive a claim:

Don't panic, this situation is very common on Youtube
Your video won't be taken down, and can still been viewed by your audience
It doesn't affect your channel in any negative way
Ads might run on your video.

What to do in case of a claim?

In most cases, you don't have to do anything. You're still authorized to use Joystock's music legally.

The only cases in which you might want to clear the claim are:

If you want remove ads from your video
If you want to monetize your videos (see here if you're eligible)

How to clear a claim

If you want to remove the claim (for removing the ads and/or monetizing your videos), you'll need a license from us. If your video is uploaded to Youtube, we can provide licenses for a fee of €19. Please contact us here.

The next step is to prove to Youtube (via Haawk) that you're allowed to remove the claim:

Head over to this page and fill the form:

Enter the video's URL
Provide your name and contact info
In the "additional message" field, indicate "I purchased a license on Joystock.org"

Haawk will ask you to provide your license document, and they will review your claim. If everything has been done according to the procedure above, the copyright claim should be removed within 24-96 hours.

Notes:

We don't recommend using YouTube's built-in dispute process.

The process detailed above that includes filling the form is much quicker and efficient at clearing copyright claims.

If you need assistance with anything, pleasesend us a message here.